Ants of Western Ghats, India
Reading Time:
< 1
minutes
In the recent article "Community structure and ant species diversity across select sites of Western Ghats, India" published in Acta Ecologica Sinica, Javid M. Dad, Shahid Ali Akbar, Himender Bharti, and Aijaz Ahmad Wachkoo evaluate ant species richness and diversity in eight sites of Western Ghats, India. They collected 173 species belonging to 65 genera in 10 subfamilies including 20 species published as new to science, and two genera and six species reported for the first time in India. Here, Shahid Ali Akbar shares some pictures of their work.
A Photoblog contribution by Shahid Ali Akbar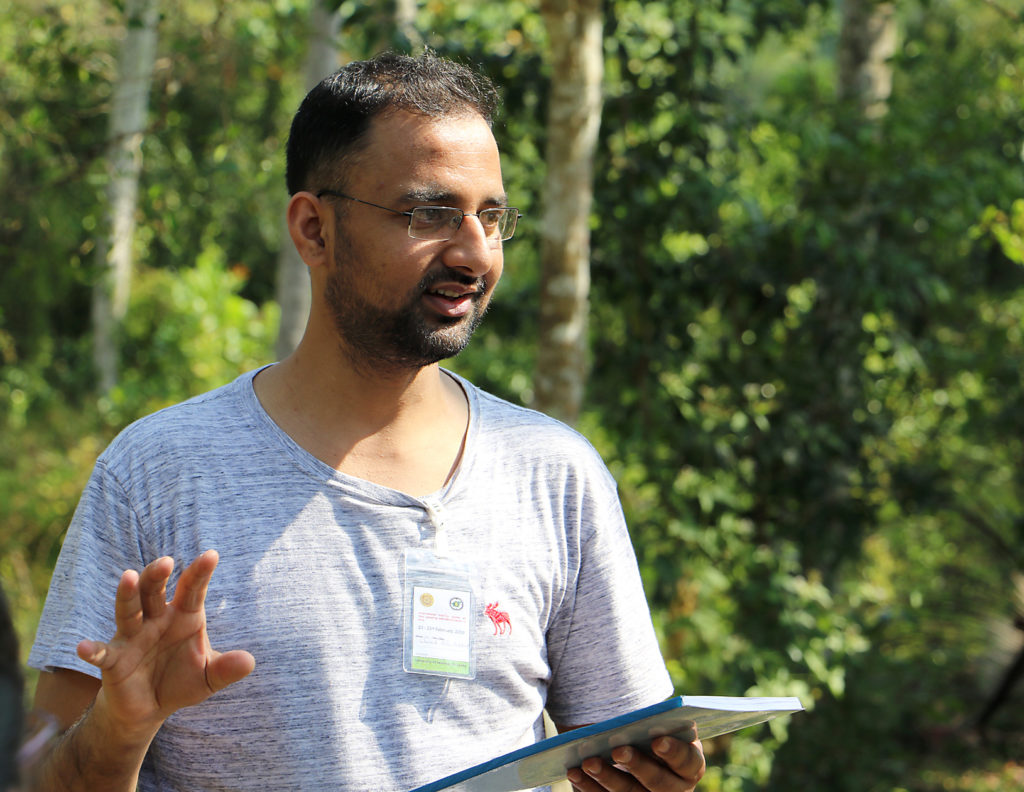 The Western Ghats barely covers 5% of India's land area but represents about 40-45% biodiversity of India, providing critical ecosystem services and complex species-rich habitats. Owing to a high degree of species congruence and species/area ratios, the region is not only viewed as a hotspot but as one of the hottest hotspots of the world. The region acts as an excellent habitat for ant colonization in the forest canopy, leaf litter, rotten logs, crevices, and other micro niches. Of 828 known ant species from India, about 455 species have been reported from Western Ghats, which highlights the importance of this region as a repository of ant diversity.
For all pictures from Mr. Sunil C.G. applies © Mr. Sunil. C.G., Asst. Nature Education Officer, Periyar Foundation, Periyar Tiger Reserve