Best Paper Award 2020
Reading Time:
2
minutes

In 2021, Myrmecological News awards for the third time the Best Paper of the previous year. From 7 January to 21 January, the editorial board and the community could vote for their most favourite papers published in 2020.
It is now our great pleasure to announce the winner of the certificate of this Best Paper 2020 and the voucher worth the Article Processing Charge (700 EUR) of a future contribution in Myrmecological News:
"Myrmecology, Gender, and Geography: changing demographics of a research community over thirty years" by Andrea Lucky, Rachel A. Atchison, Leo Ohyama, Y. Miles Zhang, Jason L. Williams, James L. Pinkney IV, Keara L. Clancy, Alexandra N. Nielsen & Catherine A. Lipp
A View by Andrea Lucky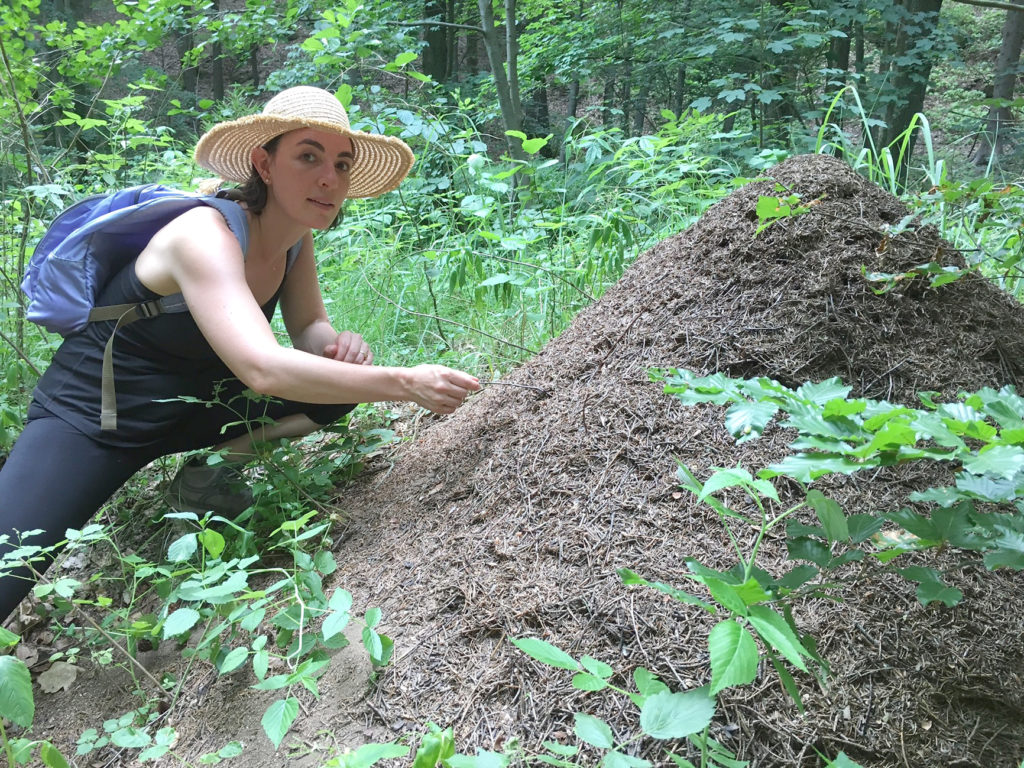 Andrea Lucky is a researcher and educator in the Entomology & Nematology Department at the University of Florida. Her lab focuses on ant systematics, phylogenomics, invasion ecology, science education, and public participation in science. Much of her work builds on specimen collections and taxonomic foundations to address evolutionary and ecological questions about ants. Her curiosity about past and present ant diversity logically expanded to encompass an interest in the diversity of the myrmecology community. Coauthors on this paper all worked in or with the Lucky Lab: postdoc Yuanmeng Miles Zhang is a bioinformatician and systematist specializing on gall wasps who now works at the Smithsonian Institution; PhD student Leo Ohyama studies ant ecology and biodiversity; PhD student Jason Williams is overhauling the systematics of the ant genus Nylanderia; PhD student Cat Lippi is a medical geographer studying insect-borne disease transmission; MS student Rachel Atchison focuses on ant diversity in threatened habitats; undergraduate Keara Clancy has now started a MS degree in Wildlife; undergraduate Lexie Nielsen recently graduated with a degree in Environmental Science; undergraduate James Pinkney is now a MS student in Entomology.
Who are the scientists that comprise our community and where around the world is research on ants thriving? This paper explores the changing demographics of the myrmecology community over thirty years by examining author gender and national affiliation associated with peer-reviewed papers focused on ants. Today, women make up approximately 1/3 of all authors, which is a clear increase from 3 decades ago. However, representation of women in myrmecology hasn't budged globally in the past decade, and only five women are among the top 50 most productive authors of the past decade! These data show that we can't be complacent that women will trickle into this field over time, but instead need to explicitly work towards gender parity. The geographic portrait of our community reflects ant research from more than 100 countries around the world, with the vast majority of research is produced in just a handful of countries. As a global community, our diversity is one of our greatest strengths, so fostering and supporting it is essential to the future of our field. This study was conducted to establish baseline data for myrmecology because the lack of demographic data have been a hindrance to advancing diversity, inclusion, and equity in many fields. We hope this study can be used in service of making our field a more inclusive and welcoming community for the next generation of ant researchers.