The morphology of the Oriental rare monotypic ant genus Opamyrma
Reading Time:
2
minutes
In the recently published article "Unveiling the morphology of the Oriental rare monotypic ant genus Opamyrma Yamane, Bui & Eguchi, 2008 (Hymenoptera: Formicidae: Leptanillinae) and its evolutionary implications, with first descriptions of the male, larva, tentorium, and sting apparatus" in Myrmecological News, Aiki Yamada, Dai D. Nguyen, and Katsuyuki Eguchi share information on the morphology of worker, queen, male and larvae collected in China and Vietnam. Here, Aiki Yamada shares some pictures of the fieldwork and of the genus Opamyrma.
A Photoblog contribution by Aiki Yamada
The worker of Opamyrma hungvuong Yamane, Bui & Eguchi, 2008. My first encounter with this mysterious ant unexpectedly occurred during a field exploration in Huaping Nature Reserve, Guangxi, China, in July 2017.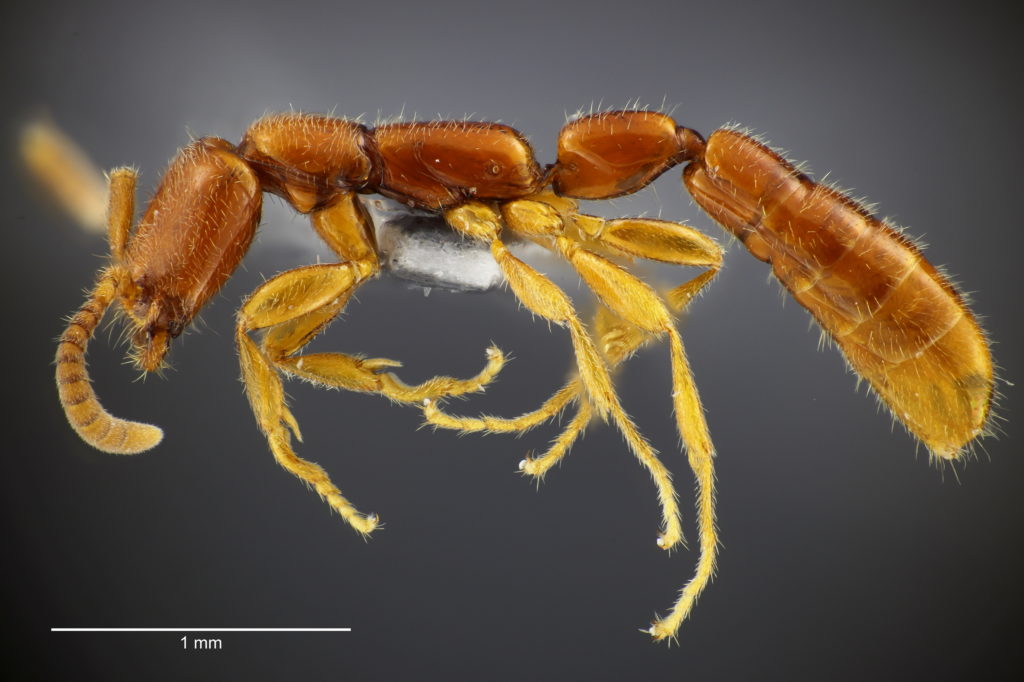 A well-preserved and beautiful forest in the nature reserve. I encountered many fascinating ants including Opamyrma, and other animals there.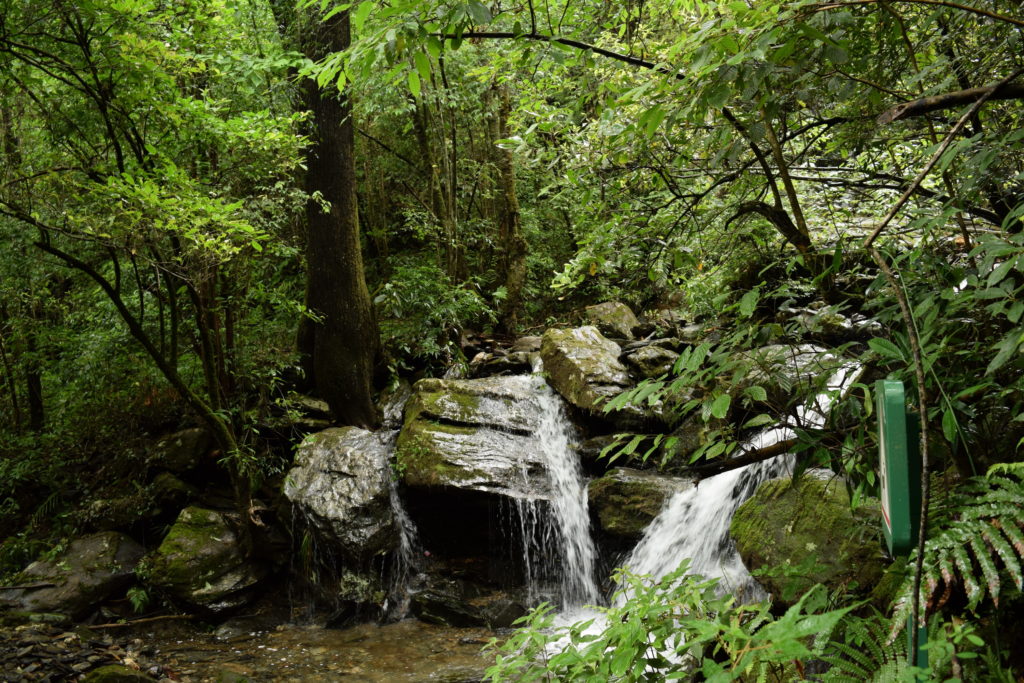 Some of my animal photographs taken at that time are shown below.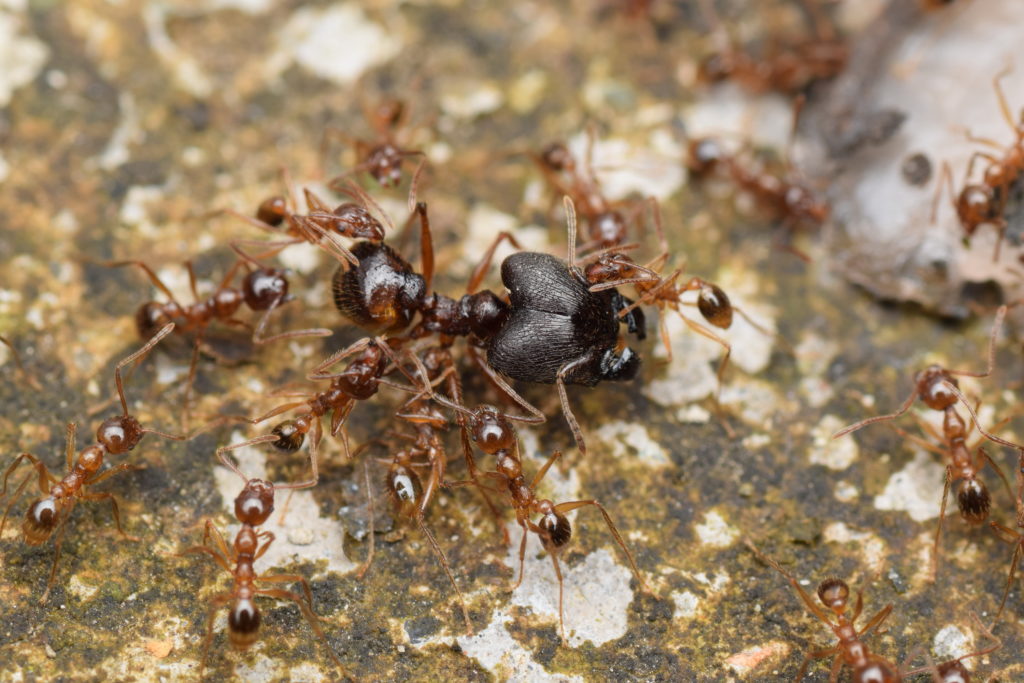 A colony of Acanthomyrmex glabfemoralis, including also a huge major worker and brood. My ongoing study suggests this named species compose a species complex. Thus, one of the main purposes of this exploration was sampling this species, because this nature reserve is exactly the type locality.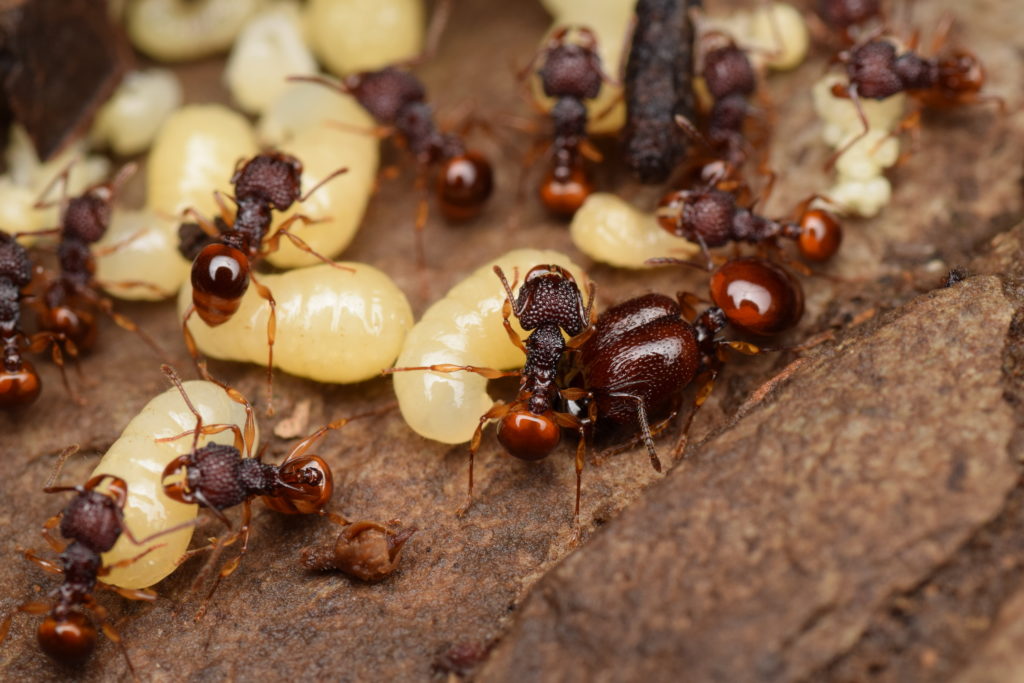 A colony of Discothyrea sp. ants which are specialized predators of spider eggs. The nest chamber was covered by a silk layer which was likely derived from spider's ootheca or nest. It also contained many rounded prey eggs, some of which have different sizes and colorations. It is particularly remarkable that some of the prey eggs have orangish coloration. My supervisor, Katsuyuki Eguchi, has observed interesting behavior of Discothyrea sp. using a reared colony collected from Vietnam (unpublished observation). He observed that the coloration of spider eggs changed from whitish to orangish as Discothyrea workers frequently lick the eggs. This suggests that they may have an unknown ability to process prey eggs for storage.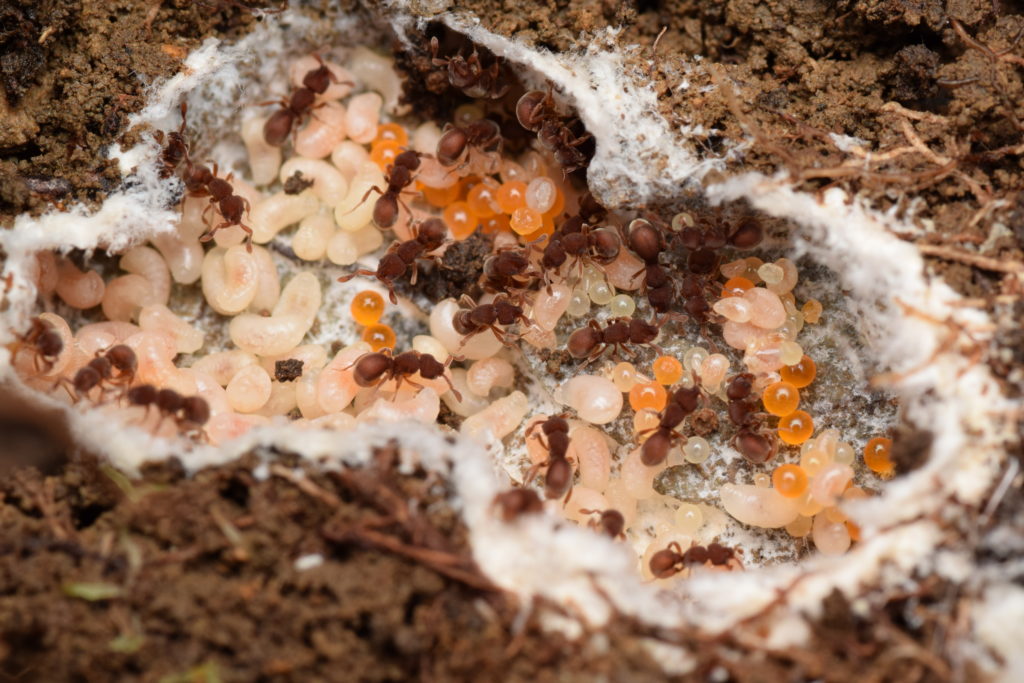 A Chinese false cobra, Pseudoxenodon macrops, near the stream, in the forest