Book review "How to build an insect"
Reading Time:
2
minutes
Gibson, R. 2021. How to build an insect. Millbrook Press, ISBN: 978-1-5415-7811-1, USD 19.99 – EUR 20.56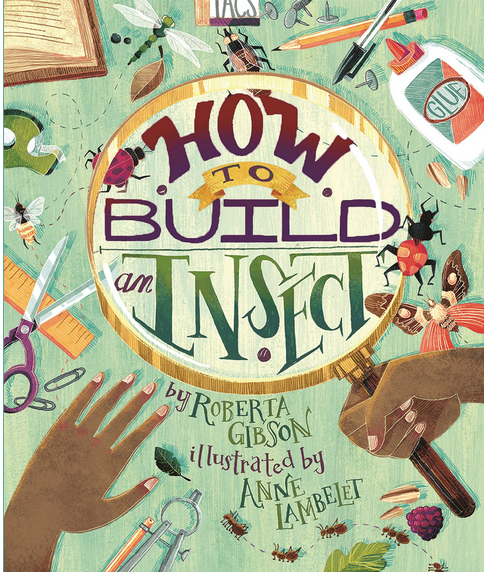 A View by Sheethal Vepur
Insects – How do they look like? What is their anatomy? Have you always wondered and wanted to understand insect anatomy in a simple way?
Roberta Gibson's latest picture book "How to build an insect" comes to the rescue, with vivid and attractive illustrations by Anne Lambelet. The book aims at children of age 5 to 12. Although adults of any age who are curious to know what insects are can equally enjoy this book.
The book has varied illustrations to understand insect anatomy and contrasts them with human anatomy, making it easier to visualize different parts, and is well-explained in layman's terms. Another interesting approach is that the illustrations are in the form of craft lessons. Readers can combine it as a science project and build different insects in a DIY (Do-it-yourself) format using paper, glue, and other household items. This DIY approach is captivating young minds in not just reading but also in visualizing and in building them. Another interesting part of the book deals with the question of how a few body parts would make a different organism altogether. This distinction is also easily understood.
The book is written in a question-answer format, engaging young readers on how to begin building an insect. It starts by showing a young, budding scientist how to build an insect by combining basic body parts such as the insect head, thorax, and abdomen, which are compared to the human head, chest, and stomach.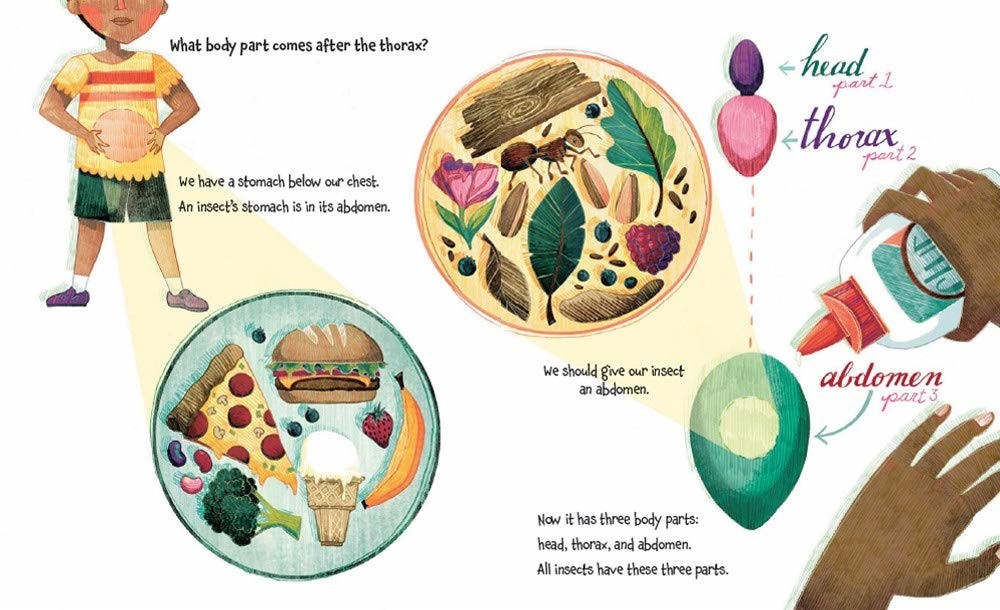 It then moves on to adding other parts like legs (How many? 2, 4, 6, or 8?), feet, wings, eyes (simple or compound?), and mouth (scissor-like or straw-like?) Adding intriguing bits of facts that are easy to understand along with neat illustrations to visualize them all in a humorous and exciting way for children.
"How to build an insect" is a perfect science book, recommended not just for elementary students but also for adults, age-no-bar, who are curious to know what insects are.
Be also sure to check out Roberta's web pages, where she shares different activities with children:
https://robertagibsonwrites.com/
https://blog.growingwithscience.com/2021/04/steam-foam-shape-insects/
https://robertagibsonwrites.com/insect-activities/