Myrmecological News – Best Paper Award 2021
Reading Time:
2
minutes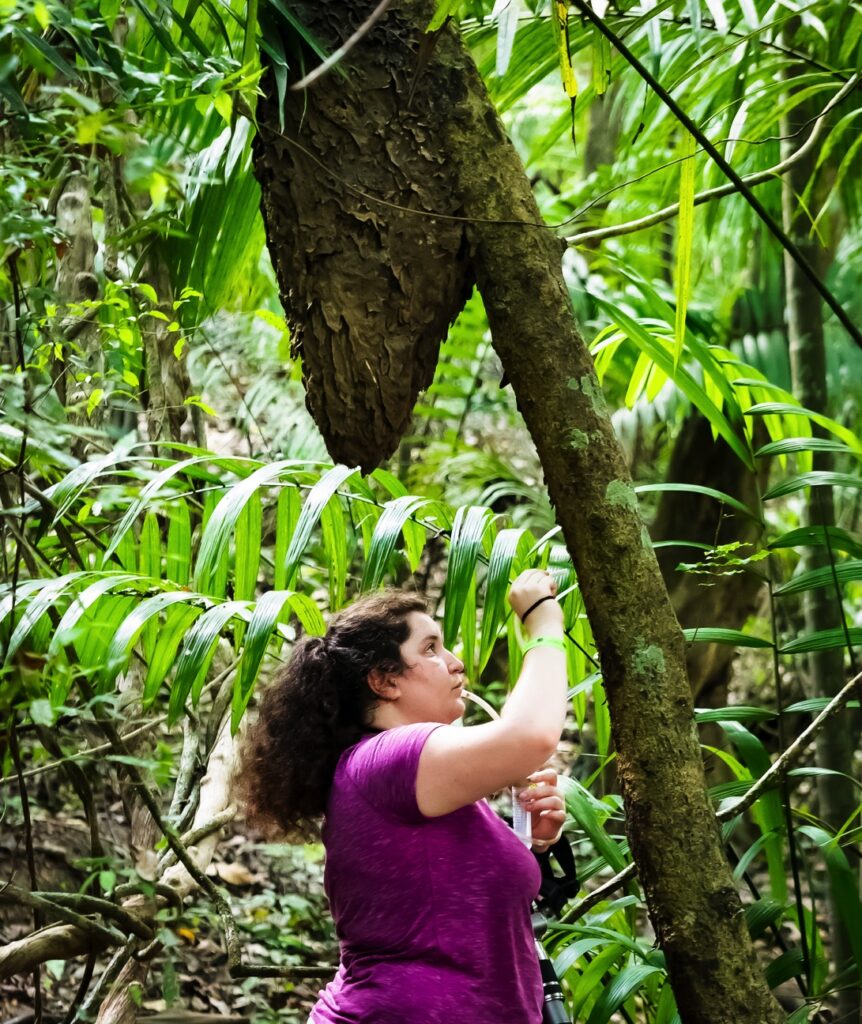 In 2022, Myrmecological News awards for the fourth time the Best Paper of the previous year. From 7 January to 21 January 2022, the editorial board and the community could vote for their favourite paper published in 2021.
It is now our great pleasure to announce the winner of the certificate of this Best Paper 2021 and the voucher worth the Article Processing Charge (700 EUR) of a future contribution in Myrmecological News:
"Trophallaxis: the functions and evolution of social fluid exchange in ant colonies (Hymenoptera: Formicidae)" written by Marie-Pierre Meurville and Adria LeBoeuf, both from the LeBoeuf Lab at the University of Fribourg.
A View by Adria LeBoeuf
Adria LeBoeuf is a PRIMA Assistant Professor heading the Lab of Social Fluids at the University of Fribourg in Switzerland. Her lab studies the evolution of socially transmitted materials and the fascinating consequences of their evolution, from the social manipulation of development to the physics of collective behavior. Marie-Pierre Meurville, a bioinformatician by training, is the first PhD student and was the first member of the lab. The lab's main focus is on the social exchange of trophallaxis: how did this behavior evolve? What does it transmit in what contexts and why? Do the transmitted components impact receivers? What are the implications of this social network of exchanged biological materials?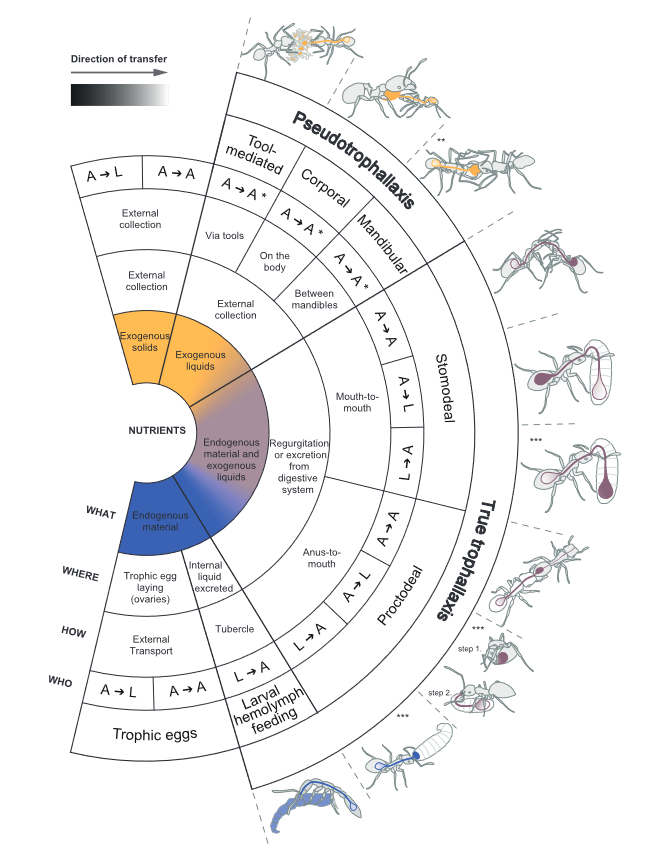 Before this review, there had never been a comprehensive assessment of what we know and don't know about trophallaxis in spite of this being an iconic ant behavior that groups with many other traits characteristic of ecosystem-dominating formicoid ants. Writing this review was clearly one of the necessary first-steps of opening the lab along with ordering pipets and gel boxes. Over the last decades there have been many dogmas said about trophallaxis, who does it, and why (e.g. "Ponerines don't do trophallaxis"). Then in the past few years, we had found that trophallaxis can transmit many critically important molecules (e.g. juvenile hormone, vitellogenin) between individuals, suggesting that this behavior might connect colonies in a deeper, more physiological manner than had been previously considered. Our goal was to assemble what had been established to see what we really knew and what was just assumed. One of the biggest shocks was how few species had been reported to engage or to not engage in trophallaxis: after thorough text-mining, we could only assign a yes or no to about 1.5% of all ant species! Luckily, these species were nicely distributed over the ant phylogeny. Putting together all the hypotheses we found in the literature, ideas we generated, all the collected data and suggestions from our excellent reviewers (special thank-you to Michele Lanan!), it was clear that this project would not stop at this review. We have a follow-up paper testing some of these hypotheses in preparation now, and we hope to share it with the community soon.